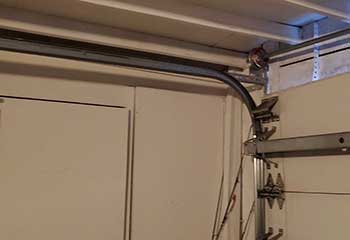 Track Replacement
Customer Issue: The impact bent the tracks out of shape and made the rollers slip out.
Our Solution: Unfortunately for Mr. Edwards, the damage to the tracks was beyond repair. We had to take the door down and install a new pair of tracks and that's exactly what we did! Of course, we also replaced the rollers and made sure the rest of the system was in working order. In the end, we did some fine adjusting and the door went back to its usual self.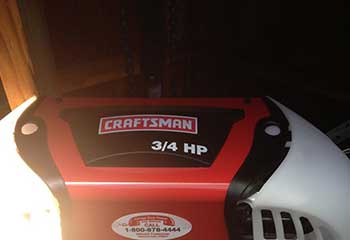 Opener Repair
Customer Issue: Ms. Rose noticed her garage door was jerking a lot while opening and closing, which worried her. She contacted us right away to look it over.
Our Solution: Our technician disconnected and took down the customer's Craftsman 57915 model opener to inspect it thoroughly for any issues. It was found that the problem was with the motor, which needed to be replaced due to wear and tear. Once that was done, the opener was connected again for testing.
Alyssa Rose
- Coon Rapids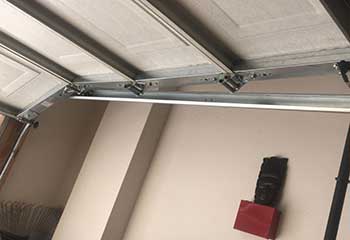 Garage Door Off Track
Customer Issue: A minor collision pushed several rollers on both sides of the garage door out of their tracks.
Our Solution: Fortunately, the door and tracks themselves had only minor dents, and were still operational at least for the time being. The team lifted the door off and returned it to its track, and after testing it out advised the customer to consider having the tracks replaced soon.
Yasser Abugidari
- Champlin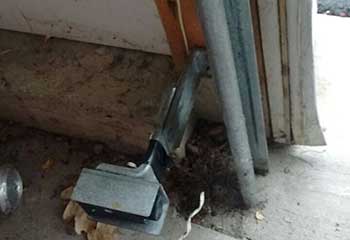 Sensor Alignment
Customer Issue: Garage door keeps reversing.
Our Solution: There were no obstructions clogging the tracks, nor were there any bent sections. However, as we checked the opener safety sensors we found that they were misaligned. After we repositioned them, the door was able to close without stopping or reversing anymore.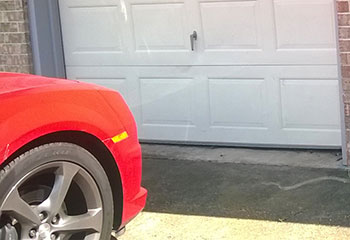 Panel Replacement
Customer Issue: Dented garage door panels.
Our Solution: This customer had a sectional steel garage door, so we were able to remove the damaged panels and install new ones in their place, thus preserving the security and general visual appeal of the door.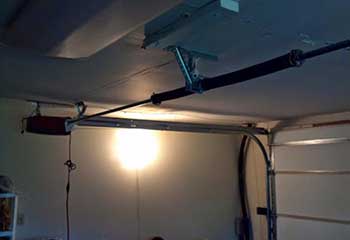 Spring Replacement
Customer Issue: Broken extension springs.
Our Solution: Before starting to work on the customer's door, we made sure the lift cables were intact and not frayed. Then we proceeded to disconnect the safety cables and what was left of the old springs and install new units in their place.