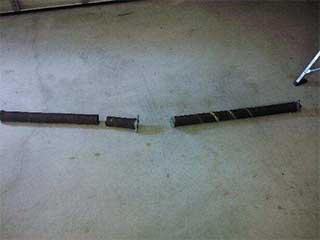 It can be awful to watch an automatic garage door fail to open when you are in a hurry to go to work or to take the kids to school. Whether the unit has started working slowly all of a sudden or its opening speed has decreased over time, you should not have to put up with this situation for long. In order for the problem to be resolved effectively, it's best to try and identify the cause first.
What Could Be Causing The Problem?
The cause of a sudden decrease in speed may have something to do with the garage door opener. When a moving gear gets chipped or broken, there will be poorer connectivity between the motor and the drive which can result in slower movement. Alternatively, there could be an issue with the motor itself, if it completely burns out, the opener will stop responding.
Broken Spring Lying Around?
Your door will lose all functionality if a spring completely breaks, so if you simply won't open, this could be the cause. Our technicians can help with this if you think it could be the issue.
Faulty Remote Or Empty Batteries
To discount problems with the remote control itself, you should attempt to see if the opener responds via the keypad. If it does, the problem you're dealing with is most likely just an issue with the remote itself - you could try getting around this by simply replacing the batteries. If this still doesn't work, give us a call, we'll be happy to troubleshoot.
Don't Forget Lubrication
Your moving metal garage door parts should be lubricated twice a year as part of a regular maintenance schedule. The choice of lubricant will likely depend on the requirements of your particular system and on the weather conditions in your respective area. A lack of regular maintenance can cause the parts to deteriorate faster than necessary, increasing the risk of rust and accelerating the system towards premature breakdown.
Our experts can help you avoid all of this, just get in touch with us at Garage Door Repair Champlin in Minnesota.